Fanatec GT World Challenge Europe Powered by AWS returns to Brands Hatch once more, a decade after the series' first visit to Kent, for a full weekend of high class supercar racing on the full Grand Prix circuit.
Mouth-watering machinery from manufacturers including Mercedes-AMG, Lamborghini, BMW and more could feature at Brands Hatch's signature international event. Megastar drivers from across the globe are expected to line up too, with previous competitors including former Grand Prix and Le Mans drivers.
The GT World Challenge cars will top the bill with a pair of hour-long races, featuring driver changes and lots of drama. There will be a full support race line-up across the two days too, along with a major supercar show, with full details to be shared in due course.
ADMISSION PRICES FROZEN AT 2023 LEVELS UNTIL CHRISTMAS!
TICKETS WILL BE POSTED IN A PRESENTATION WALLET AND MAKE PERFECT PRESENTS. ALTERNATIVELY, CHOOSE INSTANT E-TICKETS
Fanatec GT World Challenge Europe powered by AWS
Saturday 04 - Sunday 05 May 2024
Book Tickets
00
Days
00
Hours
00
Mins
00
Secs
Weekend Admission
(Saturday - Sunday)
Practice Sessions
Qualifying
Two GT World Challenge Races
Plus Support Classes
PRICES FROZEN UNTIL CHRISTMAS
Adult
£38.00 Online (Gate £52.00) Save 26%
£23.00 Online (Gate £30.00) Save 23%
Senior Citizen
Ages 65 and above
Saturday Admission
Practice Sessions
Qualifying
Plus Support Classes
PRICES FROZEN UNTIL CHRISTMAS
Adult
£20.00 Online (Gate £25.00) Save 20%
£12.00 Online (Gate £15.00) Save 20%
Senior Citizen
Ages 65 and above
Sunday Admission
Two GT World Challenge Races
Plus Support Classes
PRICES FROZEN UNTIL CHRISTMAS
Adult
£30.00 Online (Gate £36.00) Save 16%
£18.00 Online (Gate £21.00) Save 14%
Senior Citizen
Ages 65 and above
PLEASE NOTE: Advance booking ends 16:00 Thursday 02 May. If you do not select e-tickets, your order will be sent by Recorded Delivery (£3.49 per booking) or Special Delivery (£8.99 per booking) if specified. All posted orders received after 14:00 Wednesday 01 May will be sent by Special Delivery. Telephone bookings are subject to a surcharge of £1 per admission ticket. E-tickets can be accessed from your MSV online account. Under 18s must be accompanied by an Adult.
Brands Shuttle Bus Ticket
Order a return ticket online for this new service. Operates every 30 minutes between 8am and 8pm (Sunday only) between the circuit and Swanley train station. More Info.
£5.00 Online (Gate £5.00)
Programme
Save money and order your souvenir race programme in advance. Simply claim it on the day from one of our selected programme booths or circuit shops.
£6.00 Online (Gate £8.00) Save 25%
Upgrade to the best view in the house! Paddock Hill will be open both days, while the Pit Straight and Desire Wilson grandstands will be open on Sunday. More stands will be added in due course.
Grandstand Information
Book Tickets
£10.00
Paddock Hill Saturday
Watch all the qualifying and support race action from one of the most iconic views in world motorsport, as the cars charge down the start/finish straight before plunging down the steep Paddock Hill Bend.
£15.00 to £25.00
Paddock Hill Sunday
Paddock Hill grandstand provides an ideal location to watch the start line action, as the field jostle for position heading into the first corner. The sweeping curves of Paddock Hill and Druids Hairpin are key places for breath-taking manoeuvres and dramatic incidents!
£12.00
Pit Straight
This grandstand offers a prime position to soak up the pre-race atmosphere and pit lane drama as well as the racing action. You will also have a bird's eye view all the pit lane drama during the day.
£10.00
Desire Wilson
Desire Wilson grandstand brings you tantalisingly close to the start line drama, as it offers fantastic views down the start/finish straight and into Paddock Hill Bend.
£25.00
Desire Wilson Covered
These seats benefit from the shelter of the Brabham Stewart Hospitality building and offer some protection against the elements.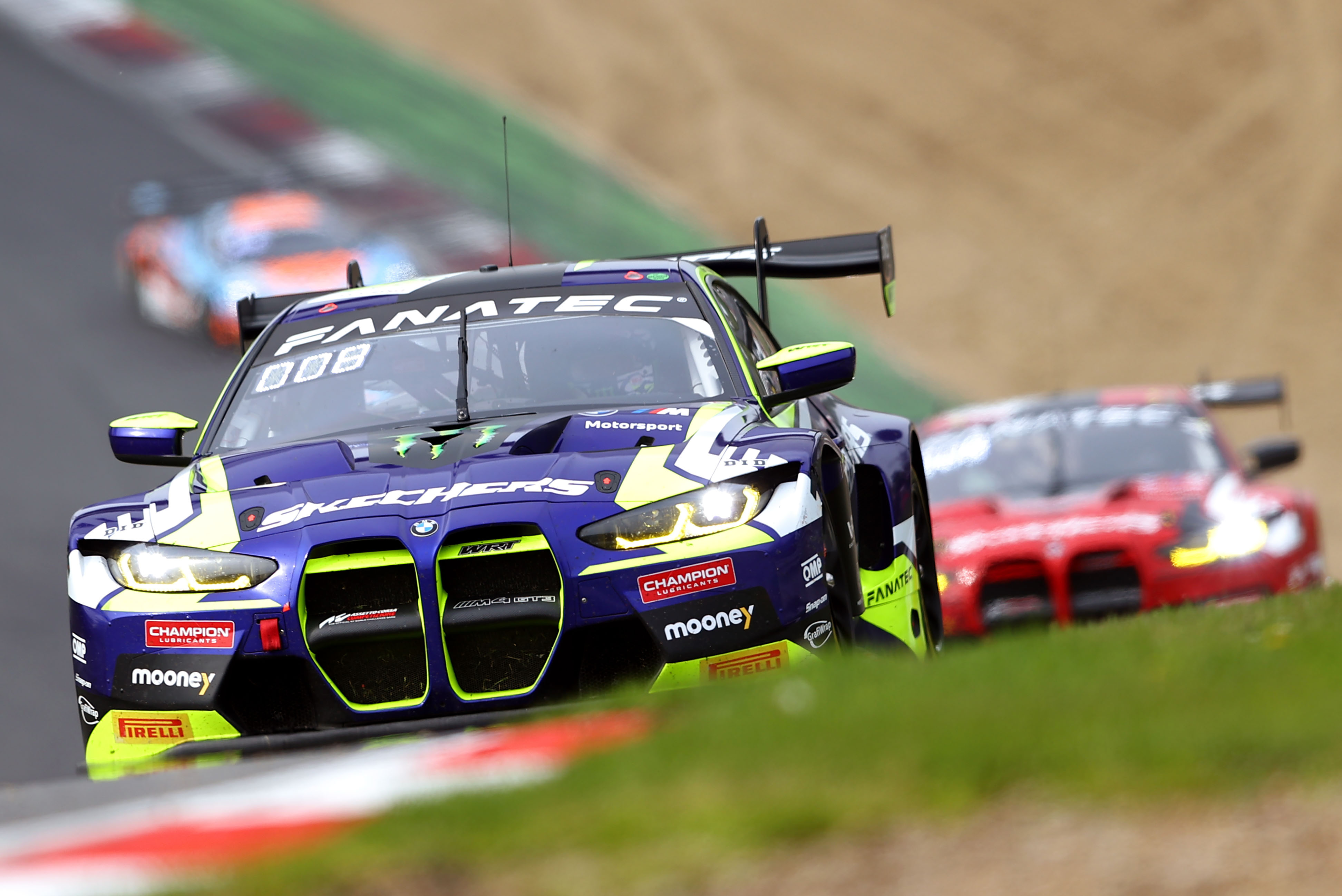 Fanatec GT World Challenge powered by AWS Sprint Cup
The Fanatec GT World Challenge Europe powered by AWS Sprint Cup is Europe's leading category for GT machines competing in races an hour long. With two races on the Sunday, mandatory pit stops and a grid likely to include Ferraris, Porsches and Lamborghinis, this event is not to be missed!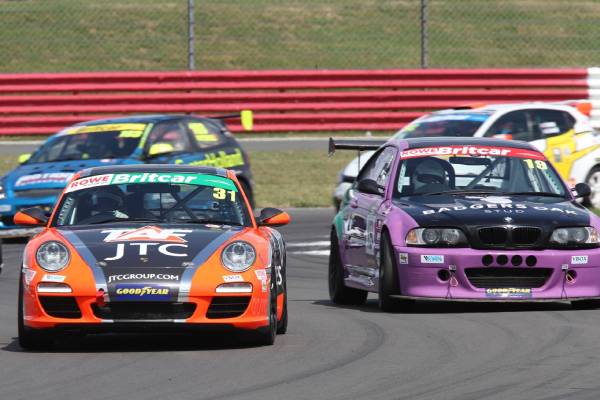 Britcar Trophy Championship
The Britcar Trophy Championship will feature an exciting grid of top-end sports and saloon cars, including marques such as Porsche, BMW, Ginetta, Honda and Renault.
Coming Soon
More exciting action to be announced soon...
Free Parking
All general parking outside the venue is free of charge. Infield parking on Southbank (opposite the rear of the garages) is £5 per car on Saturday and £10 per car on Sunday, subject to availability. You will need to download a pass in advance by clicking here.
Trade Stands
A trade area will be in operation all weekend, with stalls selling parts, accessories and driver and team merchandise.
Adventure Playground
Check out the Brands Hatch adventure playground near the Kentagon restaurant, which has equipment for children of all ages from toddler to 14.
Free Pit Walk
Meet all your favourite drivers during the official pit walk, which will commence some time on Sunday.
Go Karting - Sunday Only
You can also test your mettle with go-karting on a mini version of the Brands Hatch Indy circuit, located opposite the Megastore. £20 for ten minutes, open to those aged 8+, payable at the circuit.
Paid Funfair
The Brands Hatch Fun Zone will offer a fairground with an an assortment of exciting rides. Individual charges apply.
Whether you're entertaining clients or celebrating a special occasion with family and friends, a hospitality package offers an exhilarating day out in fabulous surroundings. For booking enquiries contact 01474 875224 or [email protected].
Hospitality Information
Silver Hospitality
SUNDAY ONLY. Includes privileged parking and entrance to the circuit and a suite in the MotorSport Vision Centre. Each guest will receive a race programme and morning coffee and a full breakfast on arrival, followed by a two course lunch and a traditional afternoon tea and cakes. A pay bar is in operation within the suite.
Prices are £125.00 plus VAT per person.
Gold Hospitality
SUNDAY ONLY. Hospitality Includes: privileged parking, entrance tickets into circuit and suite, official programme, coffee and breakfast roll, two course lunch, afternoon tea and cakes, complimentary bar serving wines, beers and soft drinks. Please note Gold Hospitality requires a minimum booking of 20 guests.
Prices are £135.00 plus VAT per person.
We also have SuperView and Directors' Terrace viewing upgrades available this weekend.
£59.00 to £115.00
Directors` Terrace
Sample some of the best views in style, as you enjoy the action from above the crowds on the exclusive Directors' Terrace on the start/finish straight. Includes access to an adjoining indoor café. Please note: the price does not include venue admission.
£49.00 to £79.00
Superview - Raceday
Watch all the action in style from a weather-proof shared Brabham Stewart suite that overlooks the start/finish straight! Live timing screens and tea, coffee and biscuits all day are included. Children under 16 are discounted. Please note: Does not include circuit admission.
Book Tickets
Why not make a weekend of it and stay on-site at Brands Hatch? We have a dedicated camping area with full facilities - just a short stroll from the racetrack.
Please note you will need to be in possession of a valid weekend admission ticket/pass in addition to a camping ticket in order to gain access to the campsite.

IMPORTANT: ELECTRICAL HOOK-UP IS NOT AVAILABLE ANYWHERE ON THE CAMPSITE.

Adult
£32.00 Online (Gate £38.00) Save 15%
£19.00 Online (Gate £23.00) Save 17%
Book Tickets