The annual Ford Power Live show returns to Brands Hatch in September for a fiesta of all things Ford!
The popular event will feature on-track action featuring Ford machinery from production lines spanning both sides of the pond. There will be racing, demonstrations and more including the Focus Cup, Champion of Brands Formula Fords and Modified Ford series.
Off the circuit, well-loved Fords from the marque's entire history will be on display throughout the venue. There will be everything from track-spec monsters to pristine retro icons, with more than a thousand show cars expected to attend - with the intention to beat last year's record!

CLICK HERE for details on how to display your Ford, whether you're a club or an individual owner.
Tickets will be available on the gate
Ford Power Live
Sunday 17 September 2023
00
Days
00
Hours
00
Mins
00
Secs
Senior Citizen
Ages 65 and above
PLEASE NOTE: Advance booking closed at 16:00 Thursday 14 September. If you haven't received your ticket(s) please contact us. Children under 18 must be accompanied by an Adult.
Souvenir Programme
Save money and order your souvenir race programme in advance. Simply claim it on the day from one of our selected programme booths or circuit shops.
Radio
Order your radio earpiece in advance and collect it at the circuit from one of our selected programme booths or circuit shops - click here for more information.
Southbank Parking
If you wish to park within the Infield area or on the Southbank (the large grassed area opposite Cooper Straight) the charge is £5 per car on Sunday. You will need to download a pass in advance by clicking here. Please note that motorcycles are not permitted.
Upgrade to the best view in the house! Paddock Hill grandstand will be open on Sunday.
Paddock Hill Sunday
Paddock Hill grandstand provides an ideal location to watch the start line action, as the field jostle for position heading into the first corner. The sweeping curves of Paddock Hill and Druids Hairpin are key places for breath-taking manoeuvres and dramatic incidents!
Focus Cup Championship
The final rounds of the 2023 Focus Cup take place at Ford Power Live, the spec-series promising closely fought racing throughout the field.
Modified Ford Series
The multi-class Modified Ford Series brings together the complete history of the brand behind the Blue Oval. There will be two bursting grids with a total of four races during the day.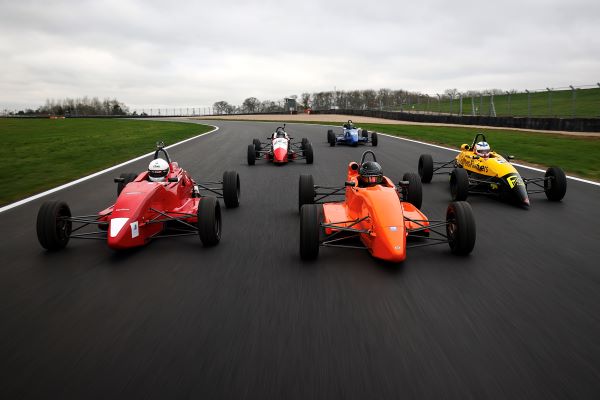 United Formula Ford
The Ford racing theme continues with United Formula Ford and the Champion of Brands. These 1600 Formula Fords will be supplying some of the closest racing at Ford Power Live on the 1.2 mile Indy circuit.
Clubmans Sports Prototype Championship
The Clubmans Sports Prototypes arrive at Brands Hatch for the final event of the championship, rounding out their 2023 season. The very rapid single seat sports prototypes will likely be some of the fastest machines seen around the Indy circuit this weekend.
Private Entry Ford Displays
Ford Power Live 2023 is the ultimate destination for car enthusiasts. With over 1,000 Fords on display you can get an up close and personal look at the old and new. Whether you are a die-hard classic fan or a lover of modern Fords, Ford Power Live has something for everyone. TO BOOK PLEASE CLICK HERE.
Club Displays
Ford Power Live is not just a showcase of the latest and greatest Ford vehicles, it's also a community of car enthusiasts. Join one of the many Ford car clubs and connect with fellow Ford fans from around the UK. Ensure you book quickly as space will go very quickly. TO BOOK PLEASE CLICK HERE.
Trade
Ford Power Live isn't just a showcase of vehicles, it's also a hub of industry and innovation. Browse the latest products and services from top brands in the automotive industry at our trade and exhibitor stands. Find everything you need to enhance your vehicle, from performance upgrades to styling accessories. If you are a company or trader and want to get involved with Ford Power 2023 please email [email protected]
Show and Shine
Get ready to show off your pride and joy at Ford Power Live's Show and Shine Awards! This is your chance to showcase your Ford to the UK and compete against other Ford enthusiasts. To apply choose 'show and shine' in the private entry options.
GRID WALK
At lunch, join the grid walk which is open to all spectators, offering a unique opportunity to get out onto the Brands Hatch circuit before the engines start!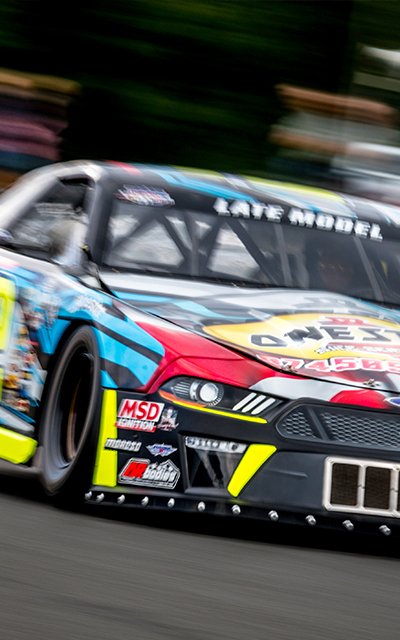 Ford Mustang Late Model Demo
The car is a late-model Port City Chassis with a Five-star Mustang GT Body. The car originally raced in the USA at various tracks until brought over to the UK in 2019.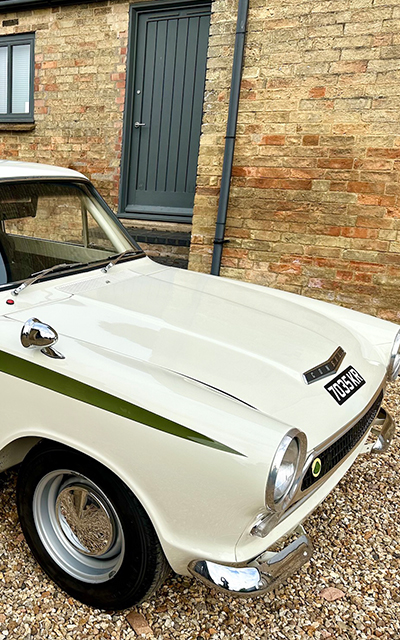 Ford Cortina Demo
FIA Specification Ford Cortina will take part in the Motorsport demonstration.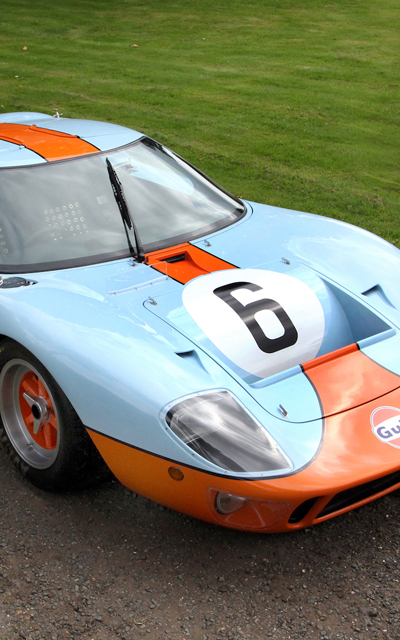 GT40 Static Display
A very special continuation of GT40 P/1075 that won Le Mans in 1968 and 1969 will be on display during Ford Power Live.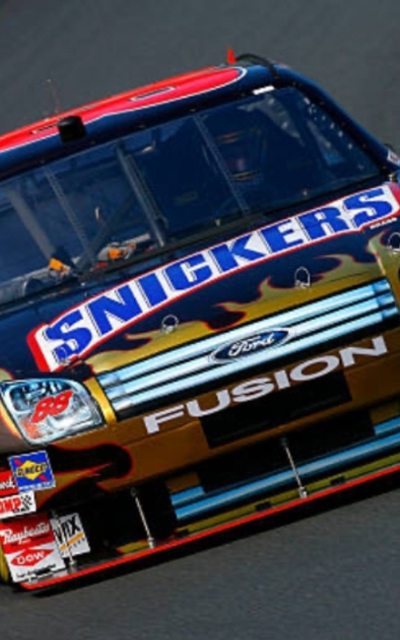 Ford Fusion Nascar Static Display
This 2007 Ford Fusion COT (Car of Tomorrow) is one of the very first built, and it competed in only the second race for the COT. Driven by Ricky Rudd and run by Robert Yates Racing.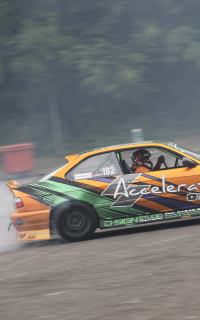 Formula G
Throughout Sunday Formula G will be competing in the Formula Gymkhana championship in a variety of cars. To find out more click here https://www.formulag.racing/
Instagram Corner
The UK's Top Instagram Fords will take the centre stage - 2023 is your chance to meet the owners!
Go Karting - Sunday Only
You can also test your mettle with go-karting on a mini version of the Brands Hatch Indy circuit, located opposite the Megastore. £20 for ten minutes, open to those aged 8+, payable at the circuit.
Adventure Playground
Check out the Brands Hatch adventure playground near the Kentagon restaurant, which has equipment for children of all ages from toddler to 14.
Free Parking
All general parking outside the venue is free of charge. Infield parking on Southbank (opposite the rear of the garages) is £5 per car on Sunday, subject to availability. You will need to download a pass in advance by clicking here. Please note that motorcycles are not permitted on Southbank.
Whether you're entertaining clients or celebrating a special occasion with family and friends, a hospitality package offers an exhilarating day out in fabulous surroundings. For booking enquiries contact 01474 875224 or [email protected].
Hospitality Information
Why not make a weekend of it and stay on-site at Brands Hatch? We have a dedicated camping area - just a short stroll from the racetrack.
Ticket holders are welcome to camp free of charge from midday before the first day of the event until midday after the last day of the event, but limited facilities are available.