Fanatec GT World Challenge Europe Powered by AWS returns to Brands Hatch for two days of world-class supercar racing on the old-school Grand Prix circuit this May.

A record eight manufacturers will be on track, including a maiden outing for the Honda NSX GT3. Fans can also see new machinery from Ferrari, Lamborghini, McLaren and Porsche, as well as the established offerings of Audi, BMW and Mercedes-AMG. Click here for details on the 29-car entry.

MotoGP legend Valentino Rossi will return for a second year in succession. 'The Doctor' has switched to a BMW M4 GT3, whilst remaining with the same Team WRT outfit, sharing the car with experienced pro Maxime Martin.

There will be a pair of one-hour headline Sprint contests on the Sunday, plus a comprehensive support race package and hundreds of exotic machines on display as part of the Supercar collective show.
Sunday Pit Walkabout - ballot now closed
Please note the Sunday pit walkabout has a very limited capacity at this event. We operated a ballot system for advance ticketholders and season/resident passholders, which has now closed. Successful applicants will be notified within 48 hours of the event. For details please click here. Please note, the paddock area behind the pits is closed to the public at this event.
Tickets will be available on the gate
Fanatec GT World Challenge Europe
Saturday 13 - Sunday 14 May 2023
00
Days
00
Hours
00
Mins
00
Secs
Sunday Admission
2 GT World Challenge Races
Plus Support Classes
Senior Citizen
Ages 65 and above
PLEASE NOTE: Advance booking closed at 16:00 Thursday 11 May. If you haven't received your ticket(s) please contact us. Children under 18 must be accompanied by an Adult.
Upgrade to the best view in the house! The Paddock Hill, Desire Wilson and Pit Straight grandstands will all be open on Sunday, whilst Paddock Hill (only) will be open on Saturday. More stands may be added in due course.
Paddock Hill Saturday
Watch all the qualifying and support race action from one of the most iconic views in world motorsport, as the cars charge down the start/finish straight before plunging down the steep Paddock Hill Bend. Please note that seating is unallocated for this stand on this day.
Paddock Hill Sunday
Paddock Hill grandstand provides an ideal location to watch the start line action, as the field jostle for position heading into the first corner. The sweeping curves of Paddock Hill and Druids Hairpin are key places for breath-taking manoeuvres and dramatic incidents!
Desire Wilson Sunday
Desire Wilson grandstand brings you tantalisingly close to the start line drama, as it offers fantastic views down the start/finish straight and into Paddock Hill Bend.
Desire Wilson Covered Sunday
These seats benefit from the shelter of the Brabham Stewart Hospitality building and offer some protection against the elements.
Pit Straight Sunday
This grandstand offers a prime position to soak up the pre-race atmosphere and pit lane drama as well as the racing action. You will also have a bird's eye view all the pit lane drama during the weekend. Please note that seating is unallocated for this stand on this day.
Fanatec GT World Challenge
The World Challenge Europe Sprint Series is Europe's leading category for GT machines competing in races an hour long. With two races on the Sunday, mandatory pit stops and a grid likely to include Ferraris, Porsches and Lamborghinis, this event is not to be missed!
7 Race Series
The 7 Race Series for the famous Caterham 7 gives drivers the opportunity to race at premier circuits across the UK and Europe, in a relaxed, sociable and friendly atmosphere.
Sports 2000
Running since 1977, Sports 2000 is a restricted-rules class of mid-engined, open-cockpit, full bodied sports prototype cars, with Duratec and Historic classes – and is one of the fastest sports car series in the UK.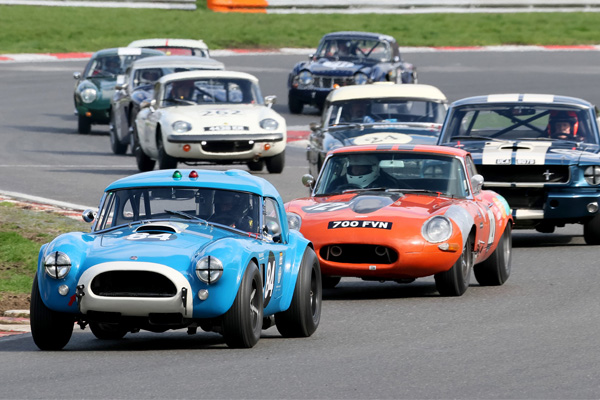 Equipe Libre
Open to any pre-'66 car under FIA Appendix K regulations running, on Dunlop historic CR65 L section Tyres. The series offers owners of these cars the opportunity to enjoy the close racing and paddock camaraderie that Equipe is known for. Eligible cars range from AC Cobra to Mini Cooper with Elan, Ginetta, Mustang, Lotus Cortina and many others also permitted.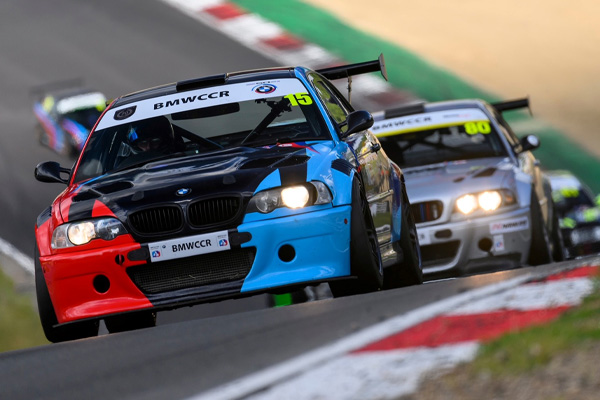 BMW Car Club Racing Championship
BMW CCR is the club-level race formula re-launched by the only officially recognised BMW Car Club in the UK, including the one-make E46 BMW Cup as part of a five-class offering for both 'M' and 'non-M' models.
Supercar Collective
To complement the beautiful cars competing on track, Brands Hatch will play host to the Supercar Collective, the newest super and hyper car show in the UK including the finest Ferraris, Lamborghinis, Porsche, McLarens, Aston Martins and more! If you are an owner of such a vehicle please APPLY HERE.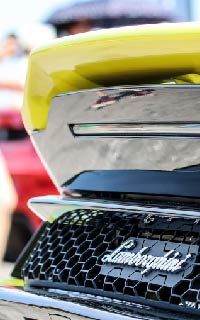 Supercar Collective Demo Show
Taking place on Sunday, a select handful of the incredible supercars on display will participate in the Supercar Collective Demo Show. Each vehicle will be celebrating a milestone anniversary which includes McLaren and Lamborghini's 60th.
Trade Stands
A trade area will be in operation all weekend, with stalls selling parts, accessories and driver and team merchandise.
Paid Funfair
The Brands Hatch Fun Zone will offer a fairground with an an assortment of exciting rides. Individual charges apply.
Go Karting - Sunday Only
You can also test your mettle with go-karting on a mini version of the Brands Hatch Indy circuit, located opposite the Megastore. £20 for ten minutes, open to those aged 8+, payable at the circuit.
Adventure Playground
Check out the Brands Hatch adventure playground near the Kentagon restaurant, which has equipment for children of all ages from toddler to 14.
Free Parking
All general parking outside the venue is free of charge. Infield parking on Southbank (opposite the rear of the garages) is £5 per car on Saturday and £10 per car on Sunday, subject to availability. You will need to download a pass in advance by clicking here. Please note that motorcycles are not permitted on Southbank.
Sunday Pit Walk
We will be operating a ballot system for advance weekend/Sunday ticketholders and valid season/resident passholders for the pit walk at 9am on Sunday 14 May.
To find out more information, click here.
Whether you're entertaining clients or celebrating a special occasion with family and friends, a hospitality package offers an exhilarating day out in fabulous surroundings. For booking enquiries contact 01474 875224 or [email protected].
Hospitality Information
Gold Hospitality
SUNDAY ONLY. Hospitality Includes: privileged parking, entrance tickets into circuit and suite, official programme, coffee and breakfast roll, two course lunch, afternoon tea and cakes, complimentary bar serving wines, beers and soft drinks. Please note Gold Hospitality requires a minimum booking of 20 guests. Call 01474 875224 for bookings. Please note all bookings are subject to a postal fee.
Prices are £135.00 plus VAT per person.
Silver Hospitality Sunday
SUNDAY ONLY. Includes privileged parking and entrance to the circuit and a suite in the MotorSport Vision Centre. Each guest will receive a race programme and morning coffee and a full breakfast on arrival, followed by a two course lunch and a traditional afternoon tea and cakes. A pay bar is in operation within the suite. Call 01474 875224 for details. Please note all bookings are subject to a postal fee.
Prices are £120.00 plus VAT per person.
We also have SuperView and Directors' Terrace viewing upgrades available this weekend.
£59.00 to £69.00
Directors` Terrace
Sample some of the best views in style, as you enjoy the action from above the crowds on the exclusive Directors' Terrace on the start/finish straight. Includes access to an adjoining indoor café. Please note: the price does not include venue admission.
£49.00 to £75.00
Superview - Raceday
SUNDAY ONLY. Watch all the action in style from a weather-proof shared Brabham Stewart suite that overlooks the start/finish straight! Live timing screens and tea, coffee and biscuits all day are included. Children under 16 are discounted. Does not include circuit admission.
Why not make a weekend of it and stay on-site at Brands Hatch? We have a dedicated camping area with full facilities - just a short stroll from the racetrack.
Please note you will need to be in possession of a valid weekend admission ticket/pass in addition to a camping ticket in order to gain access to the campsite.

IMPORTANT: ELECTRICAL HOOK-UP IS NOT AVAILABLE ANYWHERE ON THE CAMPSITE.