Tunerfest South returns to the Brands Hatch Indy circuit this June for a full on day of speed and performance to celebrate the modified car scene.
On track action is headlined by Time Attack UK, where highly tuned cars with outrageous bodywork go against the clock to set the fastest lap times.
While the Time Attack machines go for sheer pace, driving skills of a different sort are exhibited in the Motorsport UK Drift Pro Championship, as contenders go sideways in style with tyre smoke aplenty!
With fierce on track action completed by the Racing Hondas Championship, plus a busy off-track show featuring display areas, show and shine competitions, trade sites and more, this is a full-throttle day out at one of the UK's top motorsport venues. Click here for more details.
Tickets will be available on the gate
Tunerfest South
Sunday 11 June 2023
00
Days
00
Hours
00
Mins
00
Secs
PLEASE NOTE: Advance booking closed at 16:00 Thursday 08 June. If you haven't received your ticket(s) please contact us. Children under 18 must be accompanied by an Adult.
Free Programme
Don't forget to pick up your FREE event programme when you arrive at the circuit.
These are subject to availability.
Southbank Parking
If you wish to park within the Infield area or on the Southbank (the large grassed area opposite Cooper Straight) the charge is £5 per car on Sunday. Subject to availability. You will need to download a pass in advance by clicking here. Please note that motorcycles are not permitted.
Radio
Order your radio earpiece in advance and collect it at the circuit from one of our selected programme booths or circuit shops - click here for more information.
The Paddock Hill grandstand offers the best views of the circuit and is open free of charge on a first come, first served basis.
Paddock Hill Sunday
Watch all the action from one of the most iconic views in world motorsport, as the cars charge down the start/finish straight before plunging down the steep Paddock Hill Bend.
Time Attack Championship
Heavily modified machines battle to achieve the quickest lap times possible. Expect to see outrageous aerodynamic parts, incredible acceleration, and mind-blowing cornering speeds from these beasts.
MSUK Drift Pro Championship
Featuring the best drift drivers and cars in the UK, the Championship leads the way in providing a fresh, sporting platform for Drifting that rewards team and driver performance. Events feature exciting and accessible viewing for spectators to see these amazing machines close-up and sideways.
Racing Hondas Championship
A brand new championship for 2023 exclusively for Honda race cars, featuring sprint races during the event.
Car Club Zones
Highlighting and showcasing a wide range of modern, classic and exotic performance cars form a whole range of clubs.
Traders and Parts
Tunerfest is geared up to showcase one of the finest exhibitor and trade areas any show will have this year, with a full and quality display of aftermarket companies and brands in attendance.
Show and Shine
Awards include - Car of the Show | Best Custom | Best Tuned | Best Euro | Best Jap | Most Inspiring | Punters Choice. All voted by written slips and posted in a box by the public.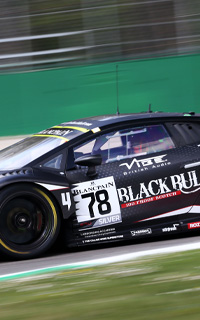 Lamborghini GT3 EVO Demo
This Huracan GT3 EVO Chassis #081, owned by Barwell Motorsport, will be demonstrating on track. The 5-litre V10 600 BHP race car will also be on display during the event.
Free Parking
All general parking outside the venue is free of charge. Infield parking on Southbank (opposite the rear of the garages) is £5 per car on on Sunday, subject to availability. You will need to download a pass in advance by clicking here. Please note that motorcycles are not permitted on Southbank.
Adventure Playground
Check out the Brands Hatch adventure playground near the Kentagon restaurant, which has equipment for children of all ages from toddler to 14.
Go Karting
You can also test your mettle with go-karting on a mini version of the Brands Hatch Indy circuit, located opposite the Megastore. Karting is available for all those aged 8+ and payable at the karting circuit.
Whether you're entertaining clients or celebrating a special occasion with family and friends, a hospitality package offers an exhilarating day out in fabulous surroundings (minimum of 20 guests required). For booking enquiries contact 01474 875224 or [email protected].
Hospitality Information
Ticket holders are welcome to camp free of charge from midday before the first day of the event until midday after the last day of the event, but limited facilities are available.
IMPORTANT: ELECTRICAL HOOK-UP IS NOT AVAILABLE ANYWHERE ON THE CAMPSITE.