| | |
| --- | --- |
| | FREE Entry for kids under 13 |
| | FREE General car parking |
| | Southbank & Infield parking - click here to download a pass* |
| | Helmet and Leather Park |
| | FREE Pitwalk |
| | Radio Brands on 87.7FM |
| | Giant TV screens - Raceday only |
| | Trade zone and food outlets |
Watch the TV advert: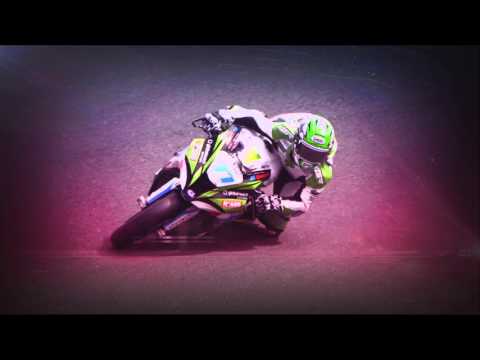 BSB highlights:
MCE Insurance British Superbike Championship
Brands Hatch (GP)

Friday 16 - Sunday 18 October 2015
The Brands Hatch Grand Prix circuit will host the final Showdown between the top two MCE Insurance British Superbike Championship contenders with a triple-header decider in Kent.
The gloves are off as four-time champion and local hero Shane 'Shakey' Byrne goes head-to-head with fearless Aussie Josh Brookes, who has been almost unstoppable since his first win of the year at Brands Hatch in July. Milwaukee Yamaha's Brookes is gunning for his maiden MCE BSB title and has the points advantage, but PBM Kawasaki's Shakey will be calling on a wave of support from his home fans to carry him across the line.
There will be an intense fight for third place, led by JG Speedfit Kawasaki's James Ellison, who has battled back from injury, but Tyco BMW's Michael Laverty and Tommy Bridewell, and Honda's Dan Linfoot will be aiming to end the season on a high note.
Other riders likely to be in the mix for race wins include dazzling rookie Luke Mossey, who grabbed a podium at Assen, John Hopkins on the Ducati and Buildbase BMW's Richard Cooper.
The MCE BSB action will be supported by a top-class support bill which includes the Motorpoint British Supersport Championship, Pirelli National Superstock 1000 and 600 Championship and British Motostar.
The first of the three races will take place on Saturday afternoon, with two races on Sunday, which will also feature a Spitifire display.
ADVANCE BOOKING HAS NOW CLOSED. TICKETS WILL BE AVAILABLE TO PURCHASE AT THE GATE.

PLEASE NOTE – YOU WILL REQUIRE A VALID ADMISSION TICKET OR VALID PASS TO GAIN ACCESS TO THE VENUE AT THIS EVENT. THE PRICE FOR OPTIONAL EXTRAS (SUCH AS GRANDSTAND SEATS AND CAMPING) DOES NOT INCLUDE VENUE ADMISSION

* Saving relates to the face value of each admission ticket ordered online. Advance booking closes 12:00 Wednesday 14 October. All orders received before 14:00 Tuesday 13 October will be sent by Recorded Delivery at a cost of £1.99 per order (or Special Delivery at a cost of £6.75 per order if specified by the purchaser). All orders received after 14:00 Tuesday 13 October will be sent by Special Delivery at a cost of £6.75 per order. Telephone bookings are subject to a surcharge of £1 per admission ticket. We start posting orders approximately one week prior to the race meeting.
SPITFIRE DISPLAY

The unmistakable sound of the Rolls Royce Merlin engine will ring out above the Brands Hatch Grand Prix circuit on main raceday Sunday, with the legendary Spitfire scheduled to perform a display. The Spitfire is regarded as the most iconic aircraft in British history, its groundbreaking design and specifications handing the British a decisive advantage in World War Two's Battle of Britain, which recognised its 75th anniversary this year.

END OF SEASON CELEBRATIONS
As the title-deciding round returns to Brands Hatch there will be a controlled "track invasion" following the final MCE BSB race on Sunday. There will be two points for fans to enter the circuit once advised by circuit staff that it is safe to do so. These entrance points will be located at Clearways and Paddock Hill Bend.
KAWASAKI H2R DEMONSTRATION LAPS
Brands Hatch will reverberate to the sound of the incredible Ninja H2R as trackside spectators will witness the new machine during the MCE Insurance British Superbike Championship weekend. Already one of 2015's most talked about and Googled machines, the supercharged Ninja H2R is rated at over 300 horsepower and is capable of MotoGP levels of performance - a point proven at its recent launch alongside the Ninja H2 road motorcycle at Losail circuit in Qatar.
TRADE VILLAGE

A vast trade area will be in operation all weekend, with dealers and manufacturers represented, plus championship partners and stalls selling parts, accessories and rider and team merchandise.

FUNFAIR
The Brands funfair will offer an assortment of exciting rides and activities on Friday and Saturday.
Location: Funzone
ADVENTURE PLAYGROUND
Check out the Brands Hatch adventure playground, which features a motorsport theme and has equipment for children of all ages from toddler to 14.There are climbing frames, swings and much more!
Location: To the right of the Kentagon Restaurant.
BRITTEN'S PARADE
The legendary Kawasaki Triples will take pride of place on Brittten's Parade throughout the weekend. These three cylinder, two stroke bikes became extremely popular for being the fastest bikes for their engine size. But while they were fast, they became infamous for the severe handling problems with the 750cc triple earning prehaps the most notorious nickname in motorcycle history, 'the widowmaker'. Riders Mick Grant and Barry Ditchburn placed 1st and 2nd in the 1975 MCN Superbike series on race versions of the H2 750cc Triple.
GO KARTING
You can also test your mettle with go-karting on a mini version of the Brands Hatch Indy circuit, located opposite the Megastore. Karting is available for all those aged 8+ and costs £10 for ten minutes, payable at the karting circuit.

EVENING ENTERTAINMENT
On Friday night, dance the night away at the Kentagon Disco featuring a DJ playing the latest chart toppers mixed with classic floor fillers. On Saturday night live music from The Blues Mothers will take centre stage, followed by a Disco. Entertainment will be located at the Kentagon Restaurant featuring a full bar and amazing food choices.
Click here for general circuit information, including directions, accommodation and address/contact details.
What time do the gates open?

Gates open to the public at 8.30am on the Friday, at 8.00am on the Saturday and 7.00am on the Sunday.

What time does the campsite open?

The campsite opens at 1200 on the day preceding the first event day. The campsite closes at 2100 on raceday, after which time no facilities are available. Campers will be required to vacate the campsite by 1200 the day after raceday.

How much does it cost to park?

Parking is free of charge for all public car parks. If you wish to park within the Infield area or on the Southbank (the large grassed area opposite Cooper Straight) the charge is £2 per car on the Saturday and £5 per car on the Sunday. Please note: Southbank will not be open on Friday. If you plan on parking on Southbank you will need to display a pass. Please click here to download one.
Can I get in to the Paddock and Pit areas?

There are no restrictions on access to the Support Race Paddock. Access to the Pit Lane is restricted to officials and BSB team personnel only.
Is there free WiFi available at the venue?

You can access free WiFi at the restaurant(s), pit lane and main grandstand areas. Registration is required.

Am I entitled to any discount for being a carer?

Carers of our disabled guests may be entitled to free admission at MSV race events. Please contact our call centre on 0843 453 9000 for further details, no later than three days before the event you wish to attend.

Is there Disabled Parking and Viewing available?

There is designated disabled parking available in the vicinity of Paddock Hill Grandstand and you may also park free of charge on the Southbank. Vehicles parked in these areas must display a Blue Badge.

There is a wheelchair viewing area in Paddock Hill Grandstand with free of charge access to wheelchair users plus one carer. Any additional carers, friends or family must be in possession of a valid grandstand ticket. Please contact our ticket office on 0843 453 9000 to reserve space in the wheelchair viewing area.

PLEASE NOTE: YOU WILL REQUIRE A VALID ADMISSION TICKET OR VALID PASS TO GAIN ACCESS TO THE VENUE AT THIS EVENT
What happens if my tickets don't arrive in time?

All tickets are sent by Royal Mail Recorded or Special Delivery, meaning a signature is required. In the rare instance that your tickets have not arrived in time you will need to purchase them at the gate price and obtain a refund after the event by returning the gate ticket stubs and your original tickets to the ticket office at the address below:

Ticket Office
MotorSport Vision Centre
Brands Hatch Circuit
Fawkham
Longfield
Kent
DA3 8NG
Are animals permitted anywhere on site?

No animals are permitted anywhere on site. Guide/assistance dogs are the only exception.

I have a Grade D ticket. Where can I find a list of events and can I upgrade my ticket?
You can find a list of eligible Grade D events by clicking here.

What is MSV's ticket refund policy?

The ticketholder shall only be entitled to a refund or exchange (at MSV's election) if an event is cancelled in its entirety prior to its commencement of the Event for reason(s) that are within the reasonable control of MSV.

Event tickets may not be sold, resold, donated, transferred or in any way disposed of without prior written permission from MSV.
How can I get media accrediation for race events?
Please visit our dedicated media site to apply for accreditation at media.msv.com

What is the policy on Drones or UAVs?
Drones / UAVs are not permitted for use at Brands Hatch on any event day.